You know the saying:  What happens in Vegas stays in Vegas,  it takes a bit of a different meaning when it comes to Ketosis, however.  How could one possibly stay Keto while staying on the Vegas strip? I recently had the unique and interesting challenge of trying to remain Ketogenic during a 4 day stay in a casino on the Las Vegas strip.   I'm very proud of the outcome and decided I would write a small summary of how I managed to make it work as seamlessly as possible, so without further ado:  how to stay in Keto while staying in Vegas (for obvious reasons this could apply to any hotel room stay, not just Vegas).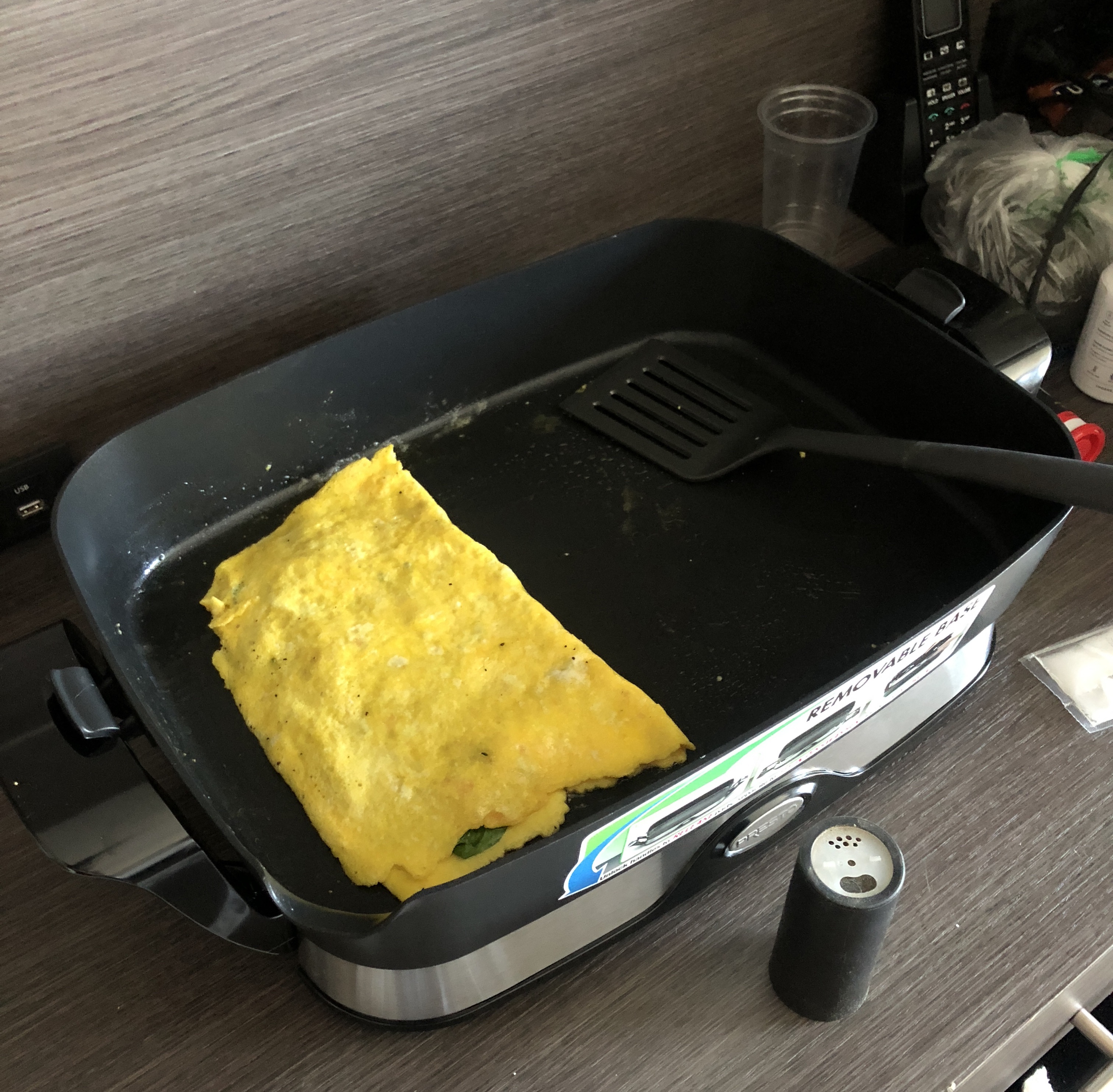 Preparation
Vegas hotels are known for a few things, expensive alcohol, expensive buffets and expensive clubs.   None are particularly useful for a Ketoer such as myself.  I knew I would have to put a bit more planning into this trip to come out ahead and not fall
Given that I'm actually native to Las Vegas, it's fair to say that I have a decent understanding of what your average casino hotel room offers in terms of convenience.  Here's the knowledge I came equipped with:
Fridge - I knew the room was likely to have a mini-fridge,  just not the type that I would be able to utilize as it would most likely be completely filled with overpriced miniature bottles of alcohol that charge the room the minute you lift them up.  Yeah, I'm gonna need something to keep my food cool for 4 days.
Kitchen - Highly unlikely.  Unless I'm paying for some sort of upgraded suite, there is simply no way I'm going to have the luxury of having a full kitchen with pots, pans and a stove to cook my meals on.
Ingredients - A grocery store run is inevitable. There is no way any of the casinos are going to provide anything close to what I would need to purchase to stay on a relatively stable Ketogenic diet for the duration of my stay.
Execution and cost
Cookware: ~$40
First things first, I'm going to need a cooking surface.   Again, I didn't want to be paying $100's extra per night to upgrade to a room with a kitchen.   I immediately thought of purchasing a portable electric hotplate, but realized that would still leave me needing to buy a pot in addition to the hotplate.   Ideally I could keep the cost below $50 for all of the cookware.  
I decided to look at electric skillets instead, that way I could have a nice sizable all-in-one cooking surface.  I came across this Presto 16-inch Electric foldaway skillet and decided to bite the bullet.  It had upwards of 2k reviews on Amazon with a solid 4.5 star rating.   It might have been slightly overkill in terms of size as I was only cooking for one, but thought it would be useful to have at the house after my trip as well.
Plates and utensils: < $5
Keep it simple here, just pick up a pack of paper plates and plastic forks / knives.   It will make your cleanup simple and keep the overall cost down.
Storage: ~$5
I bought some medium sized Ziploc containers to store my leftovers in the fridge afterwords.  Although you might be able to get by without them, I found it useful as I was cooking upwards of a lb of ground beef at a time and needed somewhere to store it.
Small scrubbing sponge / dish soap: ~$5
You'll need to be cleaning the skillet in between uses, so make sure to pick up a small sponge and some dish soap.  The skillet is portable enough that it should be relatively easy to clean in the hotel room sink.  You may want to consider grabbing a roll of paper towels as well, this will make the drying process easier and more hygienic than using the towels in the room and you'll have napkins for when you eat.
Fridge: Free (+ tip)
Here's a pro-tip that will enable you to get a fridge delivered to your room free of charge.  When you go to check-in for your room, tell them you need to have a mini-fridge sent to your room to store your medication.   Yes, medication.  It's technically not misleading, as a ketoer I wholeheartedly view my food as my medication.  They are required to send you one, for free.  Just make sure you tip the delivery person, because you aren't an asshole and you just got a fridge for free.
Total cost: ~$55
So for far less than the cost of an upgraded hotel room, you can essentially have a full kitchen to take handle all of your Ketogenic on-the-go needs.   Not only will this enable you stay in Ketosis during your party weekend, you will also save a TON of money by not eating out at the crazy expensive hotel restaurants and bars.  I'd imagine the cost of eating just one meal for two people would easily add up to the cost of all of the aforementioned purchases.
Extra considerations
Hydration
Given that alcohol is a big component of any solid Vegas trip, I knew staying hydrated was going to be key.  In addition, I planned on doing multiple pool parties over the weekend, which meant not only was I drinking alcohol, but I was also going to be out in triple digit weather (100+) while drinking alcohol.  
For Ketoers, electrolyte replenishment is particularly key.  Unbeknownst to me at the time, nearly every pool party has a very strict policy against bringing any sort of vitamins or minerals along with you.  Believe me, they will search EVERYTHING to ensure you aren't smuggling any in.  Triple digit weather, alcohol and a strict ban on electrolytes, way to go Vegas, this is a brilliant policy to maintain.  
Pool parties aside, you will definitely want to travel with some extra electrolytes to consume before and after your binge drinking.  I recommend taking along a bottle of Ultima Electrolyte powder or some of the travel packets of Vega sport ketogenic electrolytes.  On top of that, make sure you are getting enough salt in your ketogenic diet.
---
---